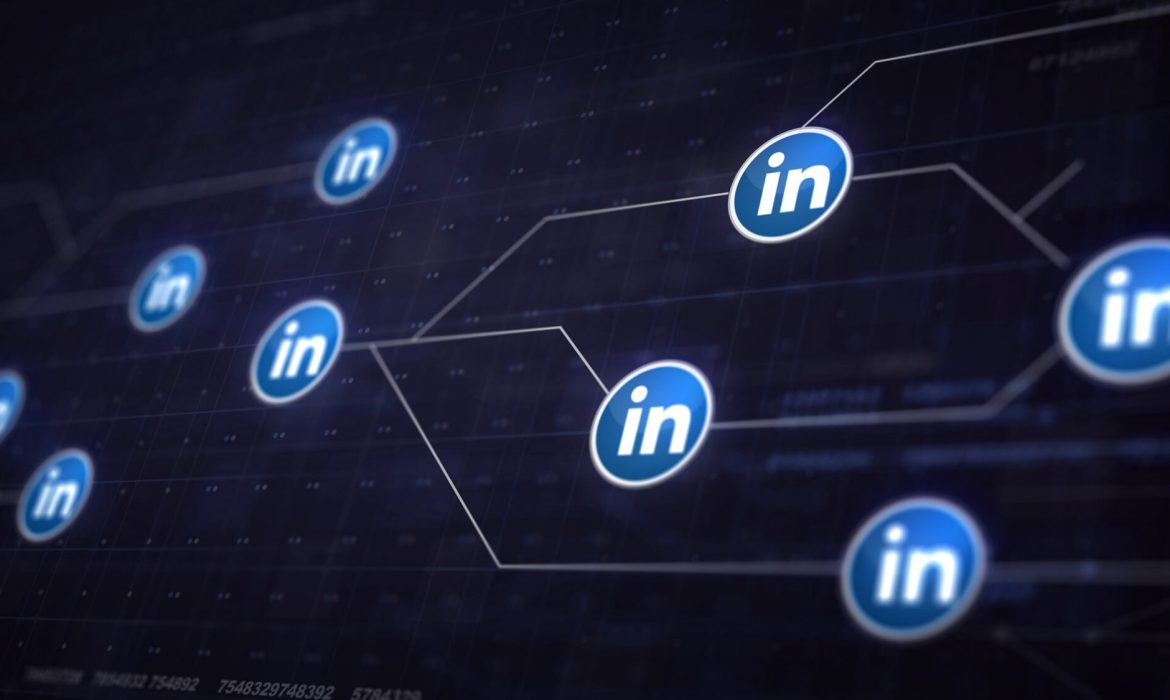 Top 7 ways to connect with someone on LinkedIn:
Remember that connecting with people professionally is about building relationships. In this article, I will tell what all you are required to do before adding connections. We will also get into the depth of what is imperative for a successful professional relationship and, thus a successful business.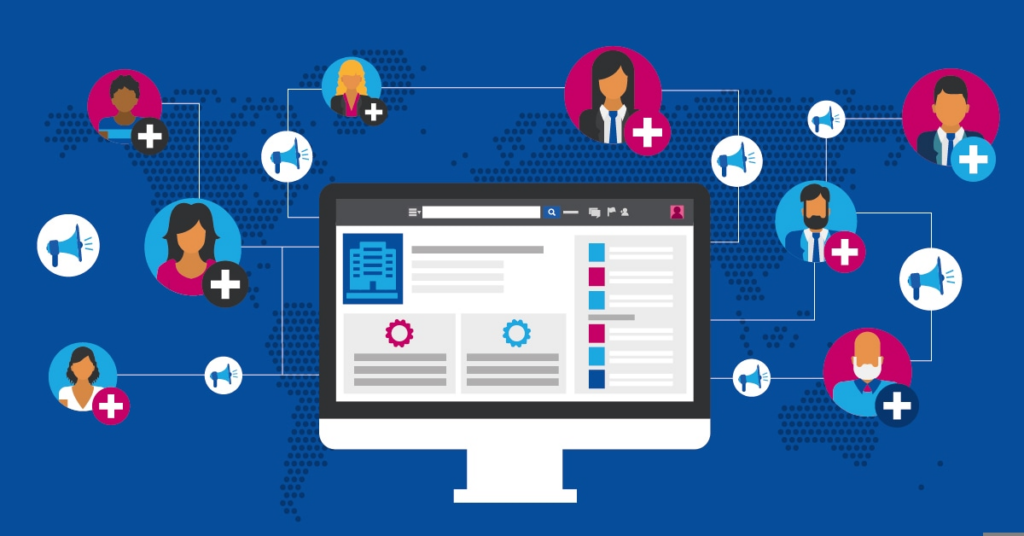 How To Connect With People On LinkedIn?
On LinkedIn, it not about how many connections you have but about real associations with whom you can interact, share your experiences which helps both the parties and eventually your business.
Moreover, More than 75% of professionals found networking important for career success*. For instance, recruiters and people in sales found their perfect candidates and ideal leads while increasing their network. With an upsurge of social media selling and with the rise of and word-of-mouth recommendations, networking became important for professionals in today's arena.
Let's benefit from LinkedIn and learn the ways to connect with someone on LinkedIn. Top 7 ways to connect with people on LinkedIn:
1) First Add Connections You Know in Real Life
When you create your LinkedIn account, you must first can add people you know in real life. LinkedIn on its own suggests people who share college or school with you.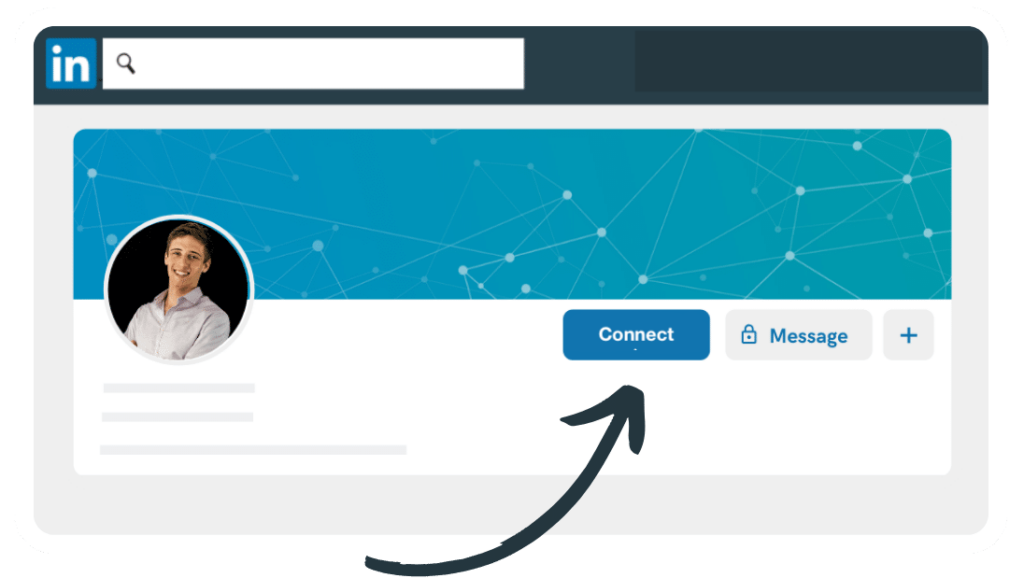 Please note that if you connect people with this method you won't be able to send a personalized message to them. It will only send your connection request with the following message: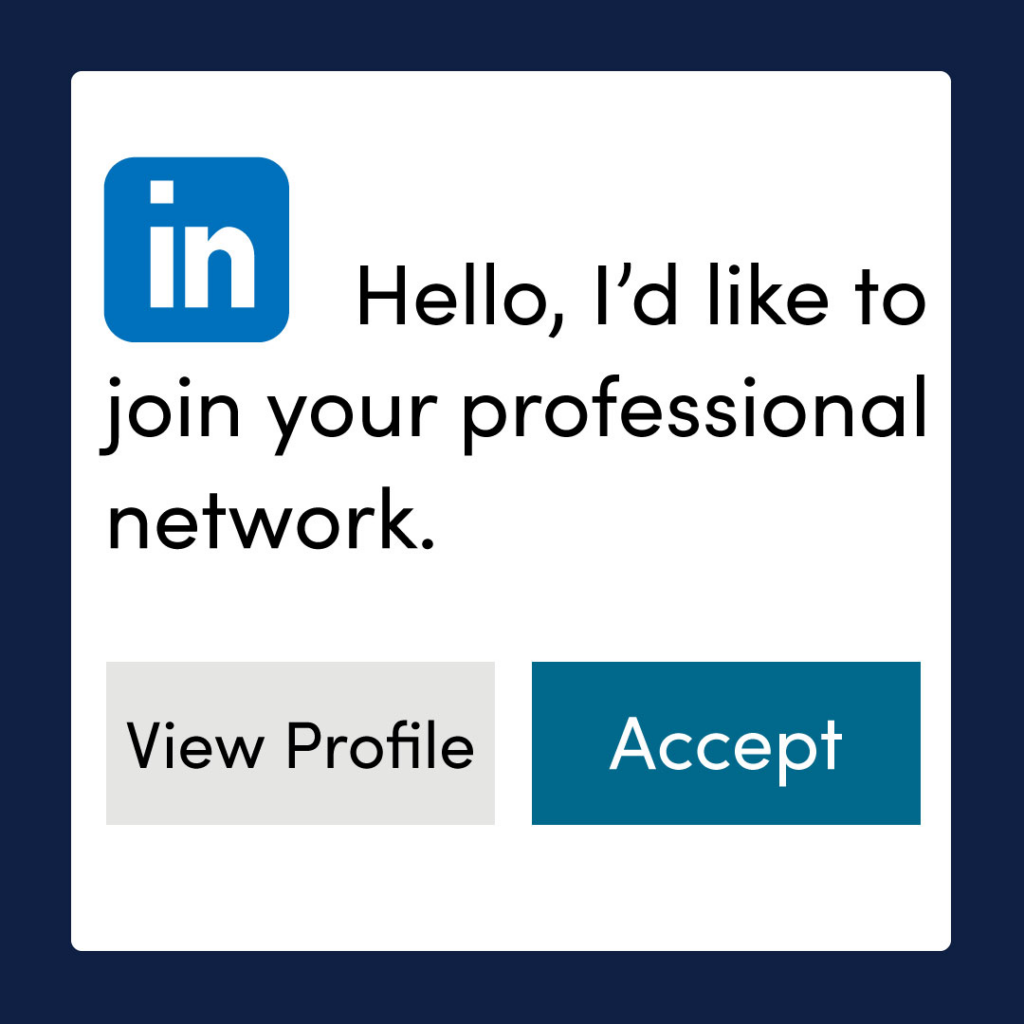 2) Connection Request Through Their Profile
The simple and easy way to send a connection request to someone is going to their profile page and clicking the Connect button on top.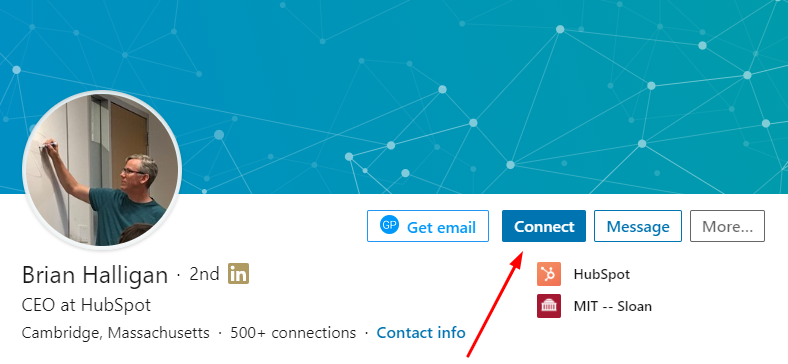 The process is similar if you want to connect with people on the LinkedIn App. There is, however, a slight difference, as on the app you will first have to go to the 'More Options' tab and then click on 'Personalize Invite'. Else, if you click the Connect button only, your invite will be sent automatically, and you won't be able to personalize it.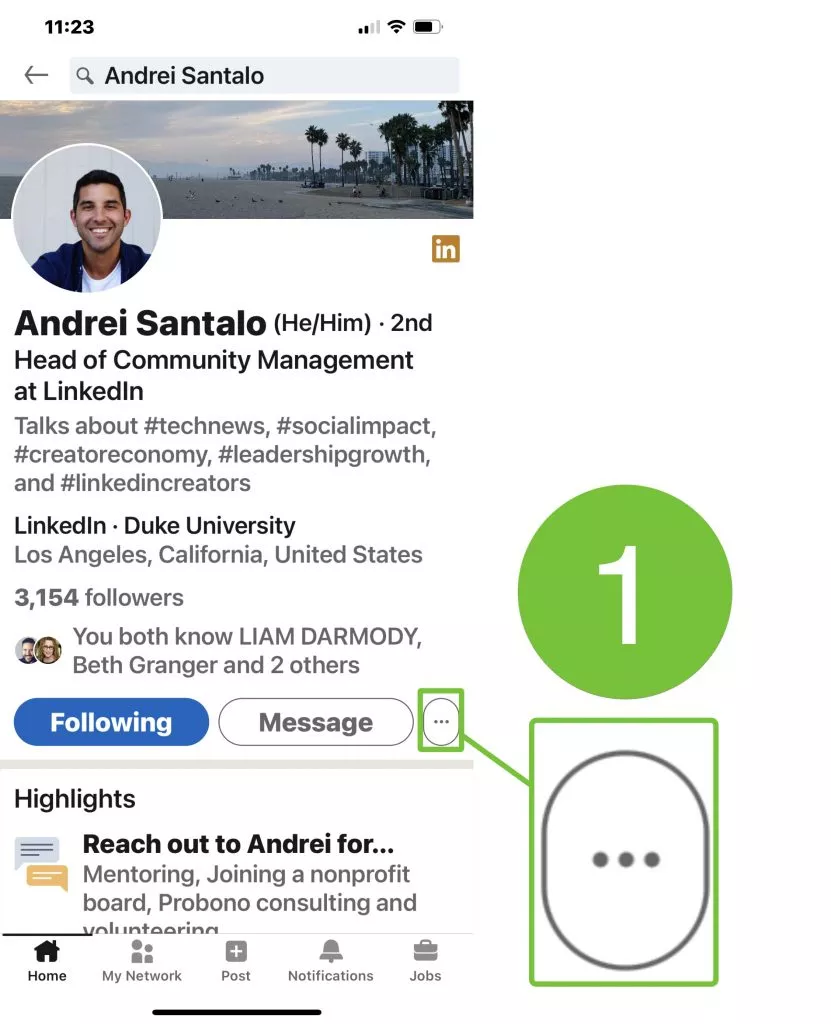 Many a times you will see that a LinkedIn user doesn't have an immediate Connect button on their profile. This happens because of two reasons:
They have the creator mode on;
Or they set the Follow button as primary via their Settings & Privacy page.
So you will have to click the More button and then Connect option from the drop-down menu.
3) Personalize your message
First, build your network by creating real relationships. Second, lessen the chances of people ignoring, declining, and checking the "I don't know this person" button. If you get many refusals it can result in LinkedIn account restriction, as LinkedIn might think you're a spammer.
4) Invitations To People From Search Results
If you are thinking how to connect with someone on LinkedIn without going through their profile, you can do so by two methods:
1) Add a connection from the Search Results Page. Press the Connect button right to their profile information.
2) Here is how to connect with someone on LinkedIn through search results on the LinkedIn app. Be careful that through this method you won't be able to personalize your message.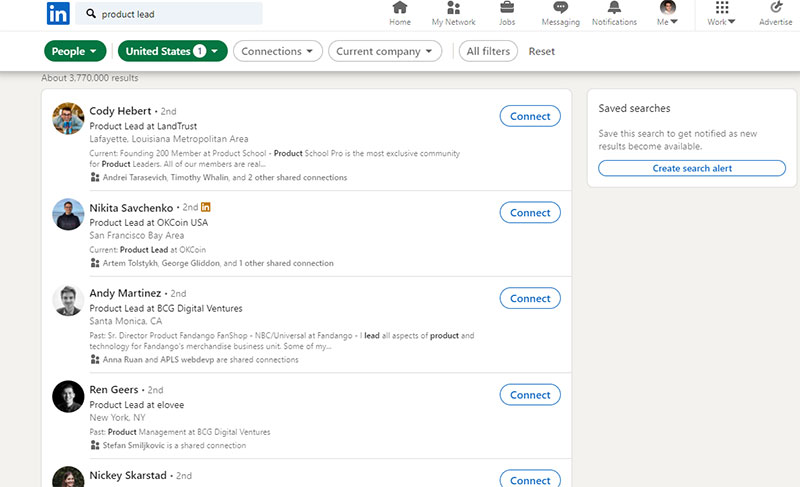 5) Connect With People Through The Network Page
You may also send a connection request, by going to My Network tab at the top of the page.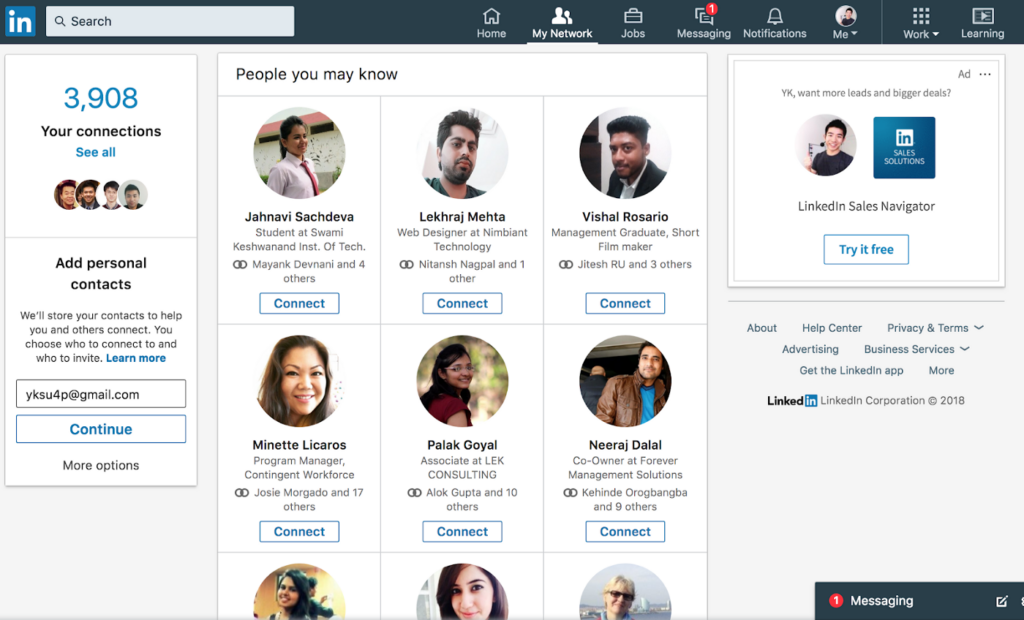 Once you click that, you will be able to see pending invitations to manage your network. If you scroll down, you will see two ways on how to connect with someone on LinkedIn.
6) Connecting with People from "People You May Know" Section
LinkedIn suggests people have similar roles as yourself and lets you add them.
Also, you should know that you won't be able to personalize invites if you send them invites directly from here. To personalize your invite messages ,you will have to go their profile and send connection request from there.
7) Add Connections from Events
This is a good way on how to connect with someone on LinkedIn from the same event you attended. Just go to the event's page, and join by clicking the Attend button. Once you do, look at the right side of the screen and search for the Networking option.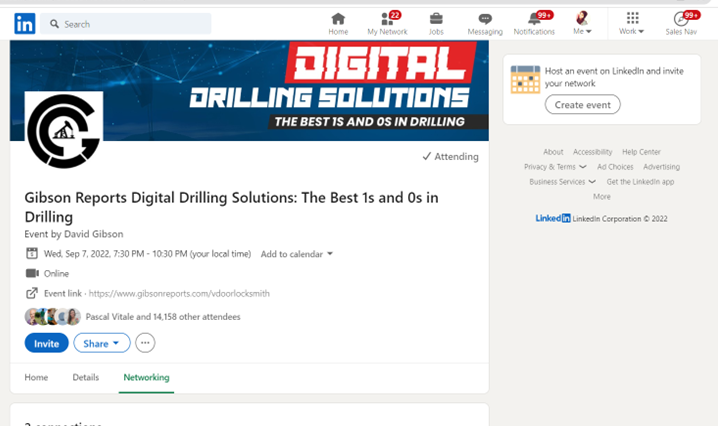 Finally, browse the people who attended the event. When you find the one you wish to add to your network, click the button and then Connect.
So, these are the top 7 ways to connect with someone on LinkedIn. Hope they were useful. Just remember consistency is the key.
Connect not to increase numbers on your profile but to add value to your business or career.